CEDAEN
created to meet the needs of people in a dependent situation which combines care and coordinates care with research family support and cutting-edge non-drug therapies.

The centre provides direct care professional and generalized to patients suffering from Alzheimer's and other neurodegenerative diseases.

CEDAEN is a workspace for investigation of references and research for other old people's homes and centers of attention and care for neurodegenerative diseases going to the forefront of treatments therapies and techniques always in a frame where the point is the quality of life of its residents.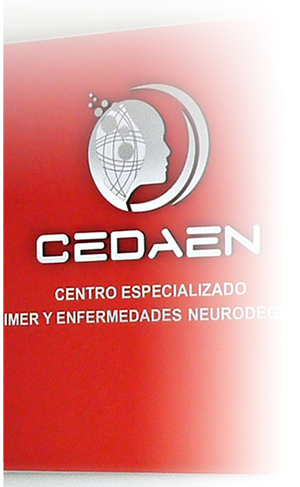 WE INVITE YOU TO VISIT ALL THE FAMILY AND PROFESSIONAL S INTERESTED.

ESPECIALLY THOSE SEEKING:


Alzheimer specialized center
Alzheimer clinic
Center specializes in neurodegenerative diseases
Stroke rehabilitation residence
Acquired brain damage treatments
Nursing Home
Day residence
Day center
Respite
Dependency law, grants
At the heart of Eastern Andalusia. We are in Chirivel, in nature between Almería, Granada, Murcia and Jaén.